9 BARS IN HANOI THAT'LL IMPRESS: #3 HOUSES OVER 100 BOTTLES OF GIN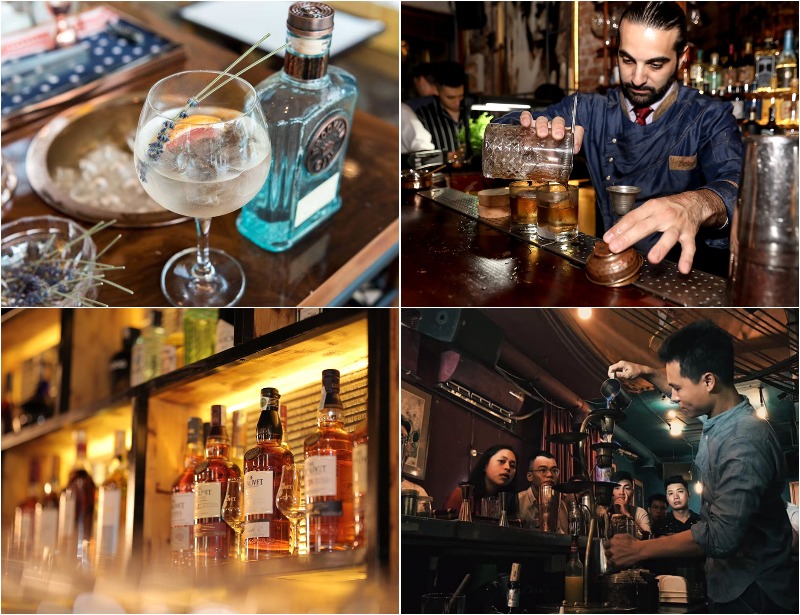 Best Bars in Hanoi, Vietnam: While Hanoi's bar scene may have been rudimentary in the past, the Vietnamese capital has greatly picked up speed. Amidst the city's age-old architecture and rich culture, something great is brewing, something that can only be experienced when the sun goes down.
Hanoi's nightlife is flourishing and it's evident by the number of cool cocktail bars and clubs that have opened up. Wander through the old quarter and you just might be rewarded with a hidden bar or two. Keen to drink your way through Hanoi's night circuit? Here are 9 spots that'll impress even the most discerning of drinkers.
---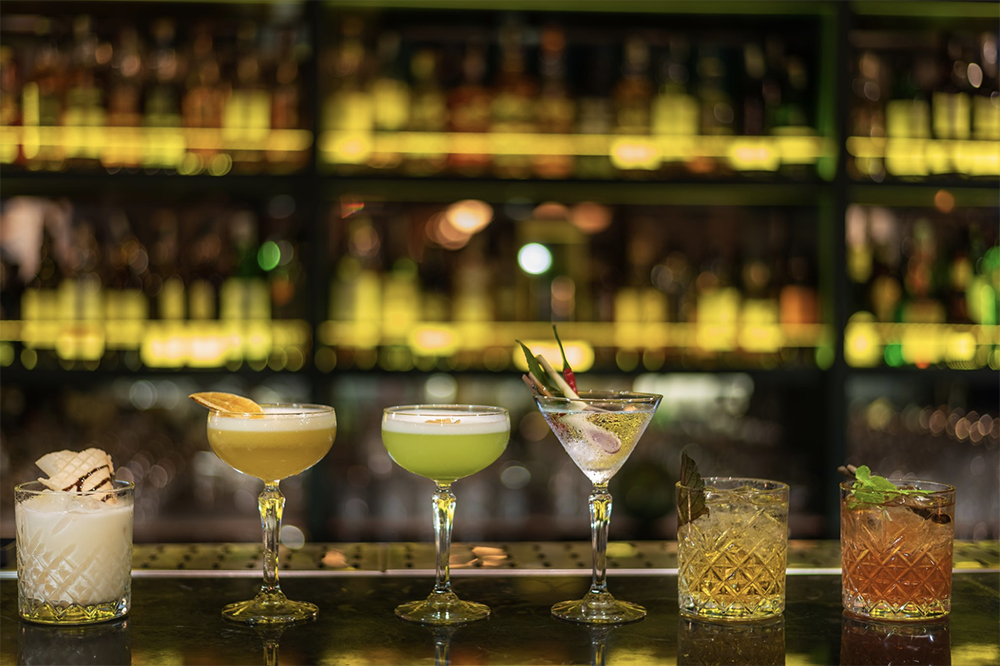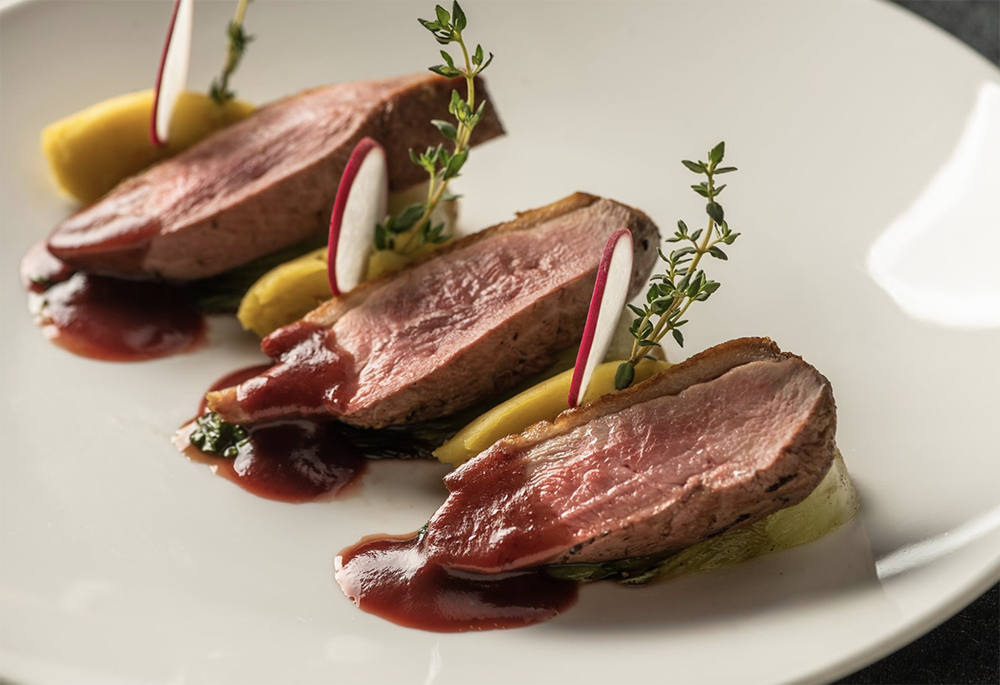 Harnessing both traditional and modern techniques and sensibilities along with the best produce Hanoi can offer, Mad Society is a restaurant lounge cum bar that offers menus showcasing quality artisanal ingredients in an elegant yet nuanced manner and how better to appreciate the food than with a quality aperitif? Trust their bartenders to sort you out in that regard. The special East-meet-West menus, classic 1920s furnishing and 5-star service are bound to leave an impression.
Address: 4F Somerset West Point, 2 Đường Tây Hồ, Quảng An, Tây Hồ, Hà Nội, Vietnam
Opening Hours: 5PM – 12AM (Daily)
Contact: +84 365 096 060
---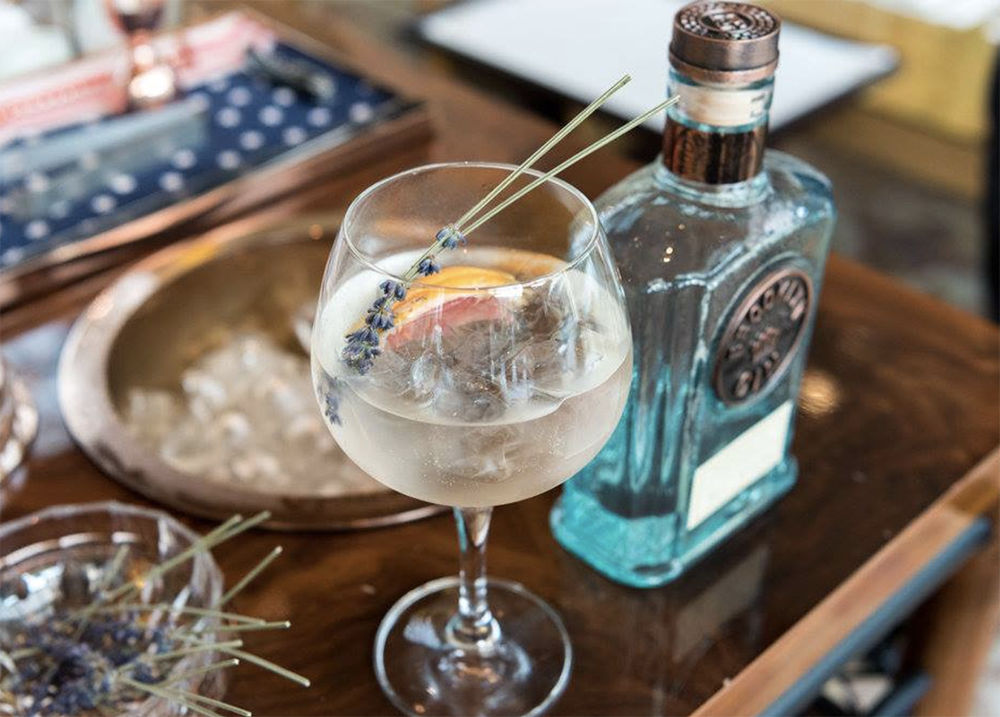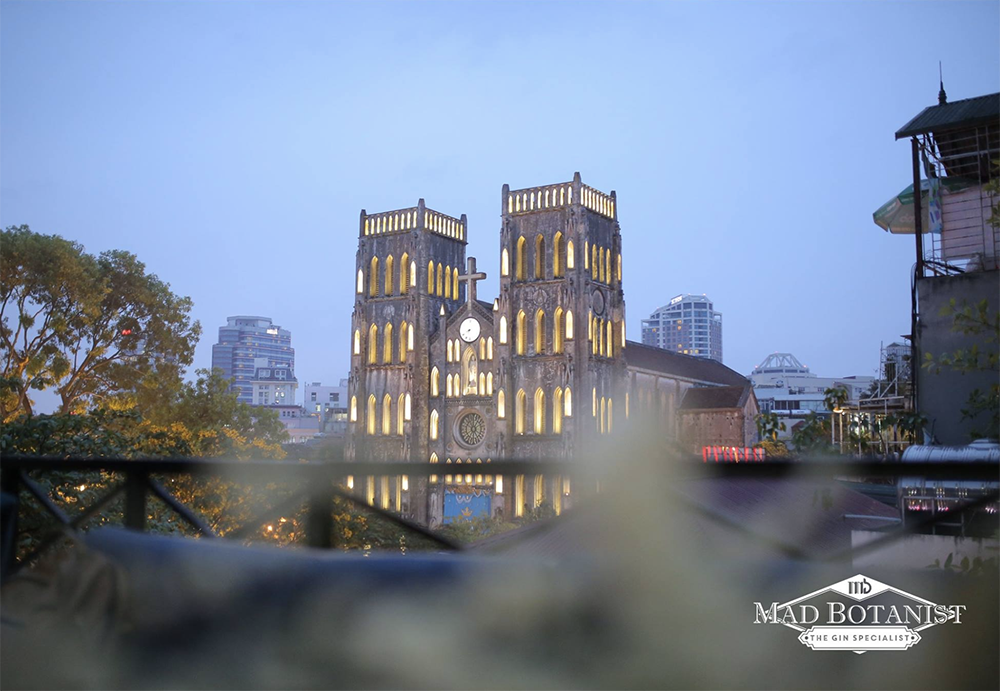 Mad Botanist is the first speakeasy-style gin bar in Hanoi featuring a stunning gin menu than spans more than a hundred rare varietals—many of which are too rare to be found anywhere else in Hanoi.
The brainchild of the same folks behind Polite Pub in collaboration with Vpresso Coffee, Mad Botanist provides guests with a slew of options that'll convert even the most discerning of drinkers into a gin-drinking machine. Drinks aside, the upper floors of the bar offer guests a spectacular view of St. Joseph's Cathedral.
Address: 45 Lý Quốc Sư, Hàng Trống, Hoàn Kiếm, Hà Nội, Vietnam
Opening Hours: 5PM – 12AM (Daily)
Contact: +84 24 2246 4123
---
---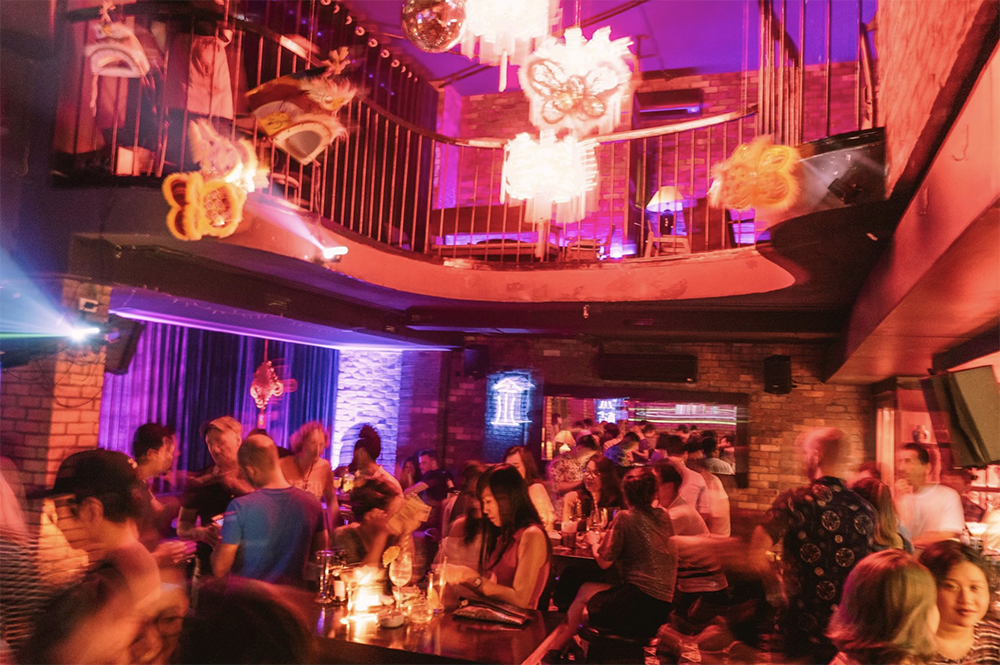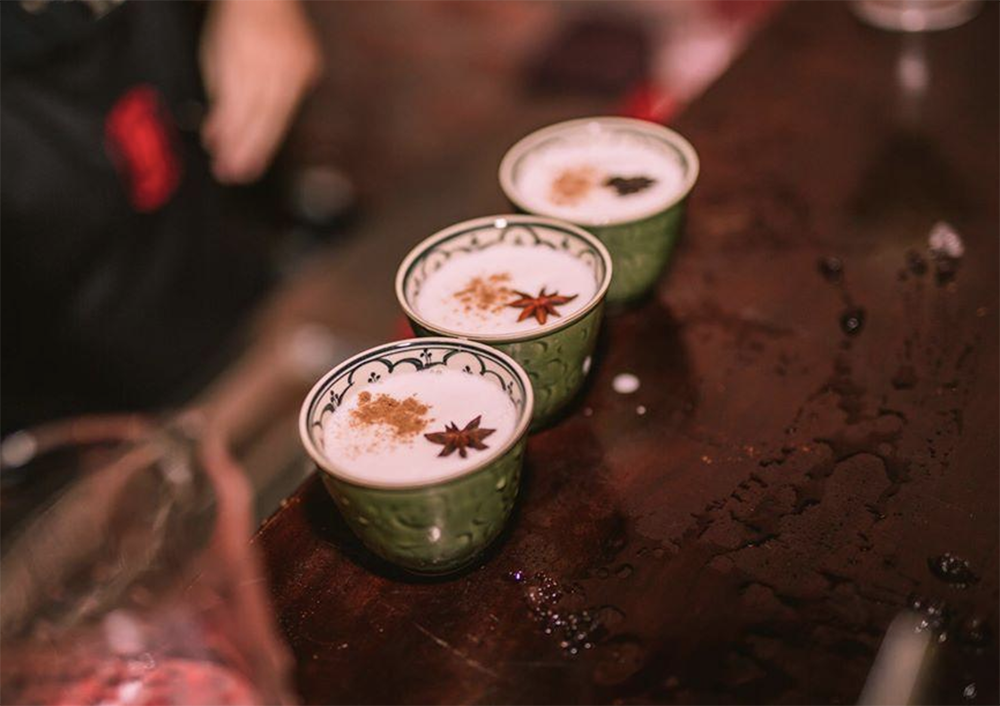 Operating out of a traditional shophouse building in a nondescript laneway near the Hanoi Opera House, Kumquat Tree is perhaps one of the few authentic speakeasy cocktail bars in Hanoi. The bar comes equipped with an arsenal of quality spirits and good ingredients, a trusty team that knows what they're doing and a carefully curated menu of craft cocktails that'll truly blow your mind.
Finding it is no easy task as it's hidden in plain sight and requires a passcode in order to gain entry—try checking out their Facebook page for clues. If you're struggling to find it, just look out for a striking red door and potted kumquat plants.
Address: 1 Nguyễn Khắc Cần, Tràng Tiền, Hoàn Kiếm, Hà Nội, Vietnam
Opening Hours: 7PM – 12AM (Sun to Thu), 7PM – 2AM (Fri & Sat)
Contact: +84 98 268 53 35
---
---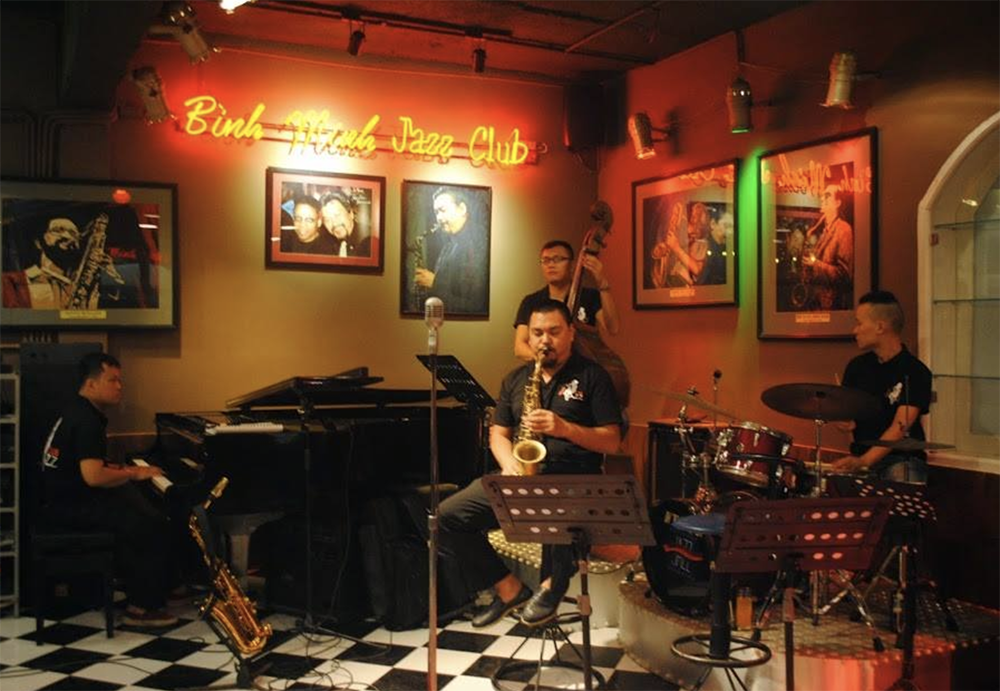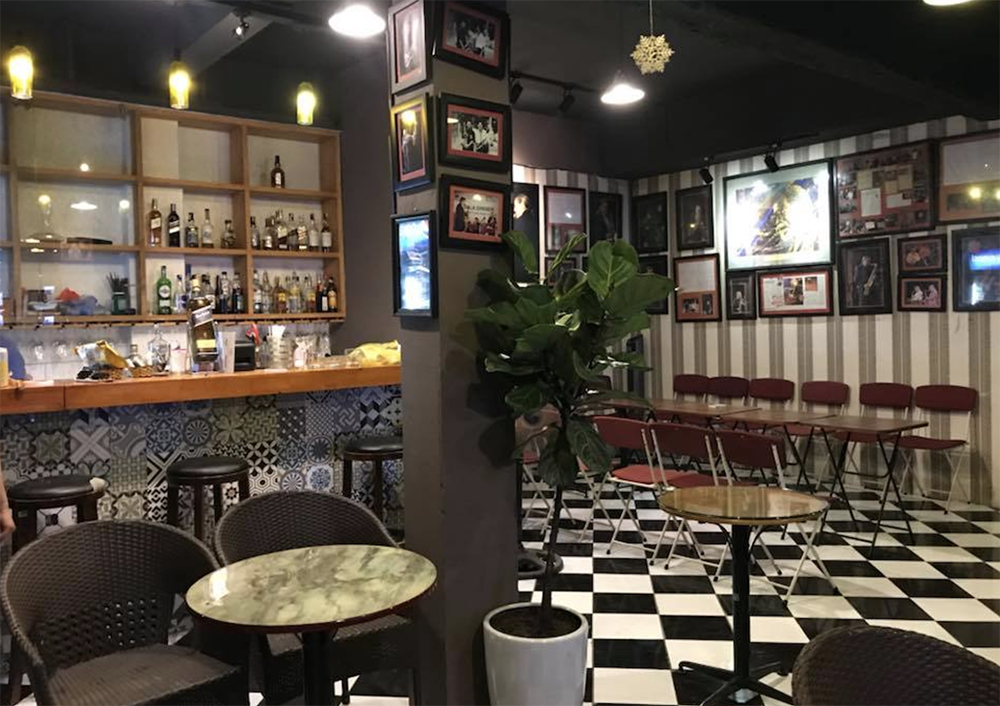 Located in the Hanoi French Quarter, Binh Minh's Jazz Club stands as something of an icon in the city. Established back in 1998 by pioneering Vietnamese jazz artist Quyen Van Minh, the club is a place to catch live music performances by some of the finest jazz musicians in the city and enjoy a tipple or two while doing so. A place more suitable for grownups and those of refined tastes, the menu comprises classic cocktails, imported beers and a good variety of spirits.
Address: 1 Tràng Tiền, Phan Chu Trinh, Hoàn Kiếm, Hà Nội, Vietnam
Opening Hours: 5PM – 12AM (Daily)
Contact: +84 24 3933 6555
---
5. Nê Cocktail Bar – Order their signature 'Pho' cocktail
---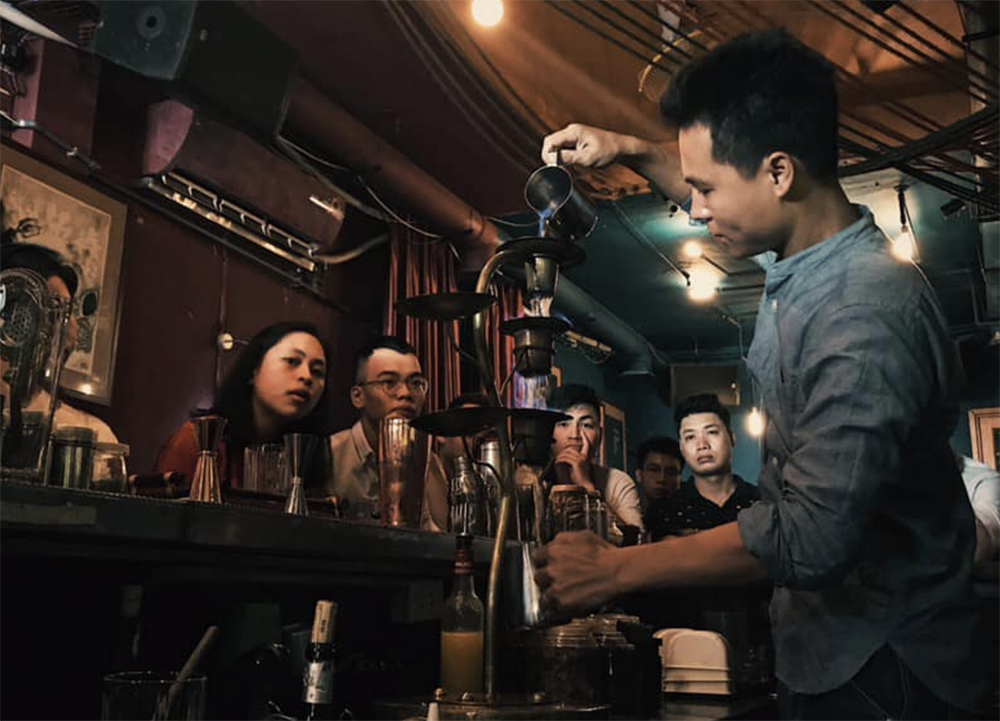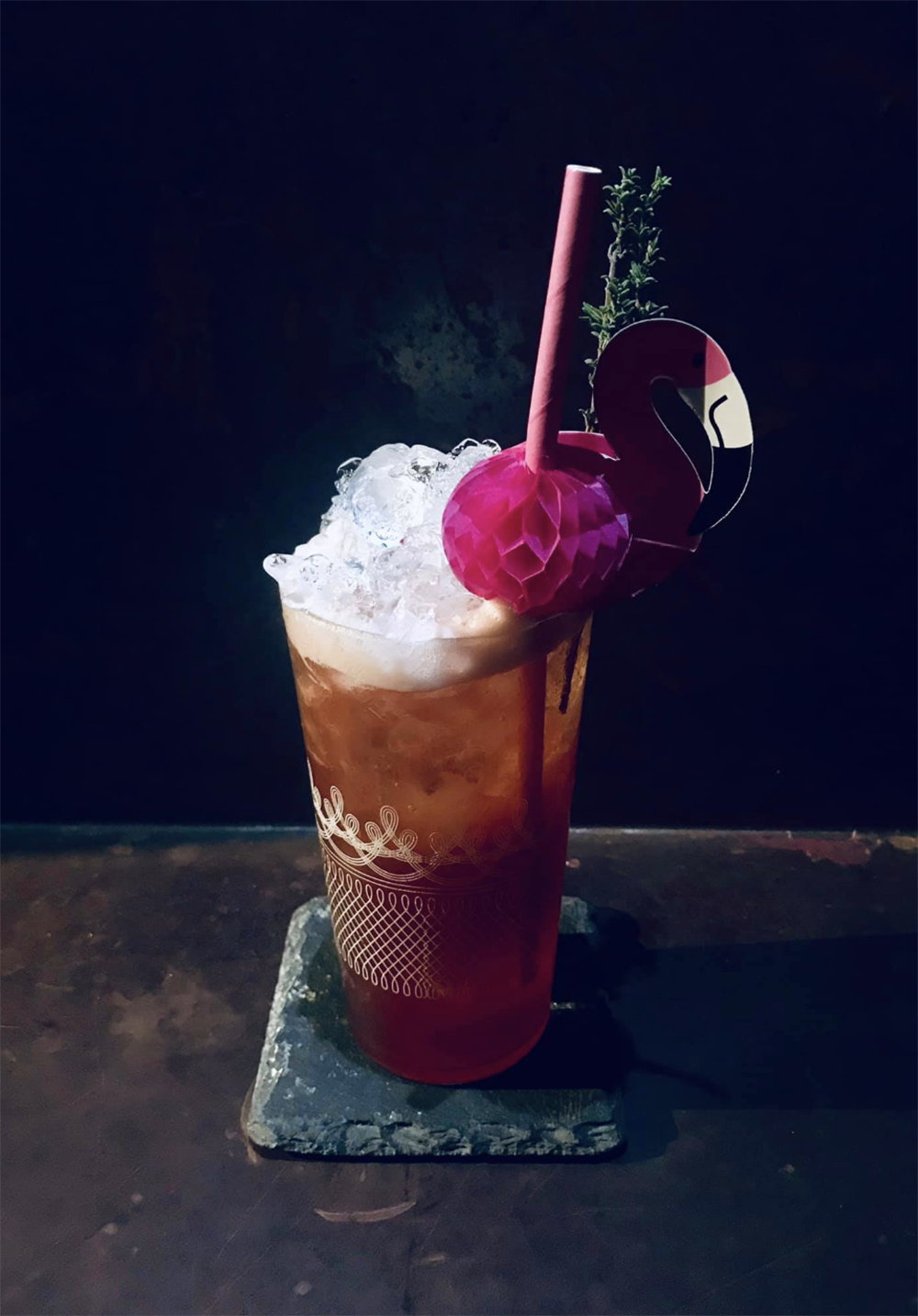 Located smack in the heart of the crowded Tong Duy Tan street, Nê is an unexpectedly hip bar that has won itself several awards, more notably so for its house signature cocktail, the Pho cocktail, which harnesses the same key elements found in the popular noodle soup dish along with a few good measures of quality gin. Their drinks program is varied and boasts a good array of drinks that employ the use of native Vietnamese ingredients.
Address: 3B Tống Duy Tân, Hàng Bông, Hoàn Kiếm, Hà Nội, Vietnam
Opening Hours: 7.30PM – 2AM (Daily)
Contact: +84 90 488 62 66
---
6. Polite & Co. – Previously called Polite Pub
---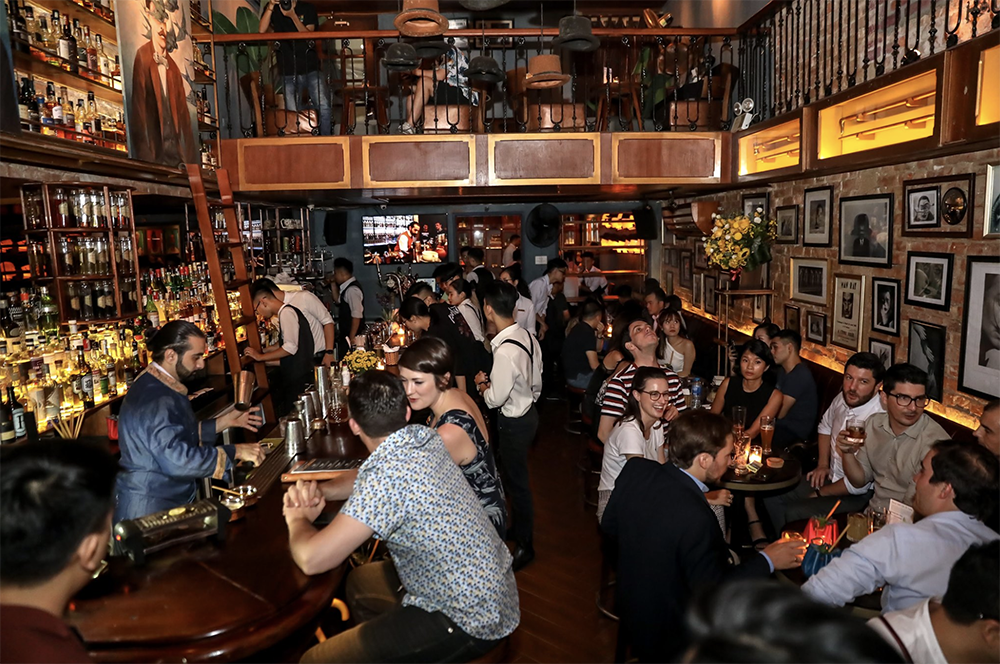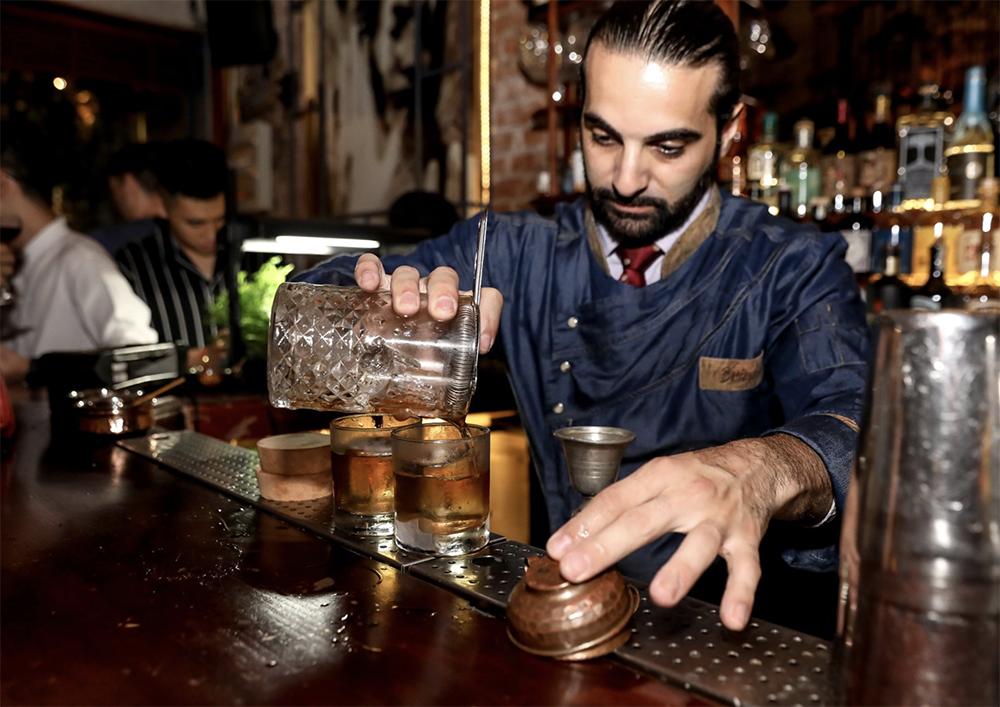 A polished and vintage speakeasy, Polite & Co—formerly known as Polite Pub—attracts regular patronage of cocktail enthusiasts to its bar stools. Inspired by 1920s gentleman's clubs, the bar boasts a sleek and stylish atmosphere and an extensive list of craft cocktails and whisky. Don't be intimidated by its prim and proper demeanour, folks in flip flops are more than welcome.
Address: 5b Ngõ Bảo Khánh, Hàng Trống, Hoàn Kiếm, Hà Nội, Vietnam
Opening Hours: 4PM – 12AM (Mon to Thu), 4PM – 2AM (Fri & Sat), 4PM – 1AM (Sun)
---
7. Tadioto – Located near the opera house
---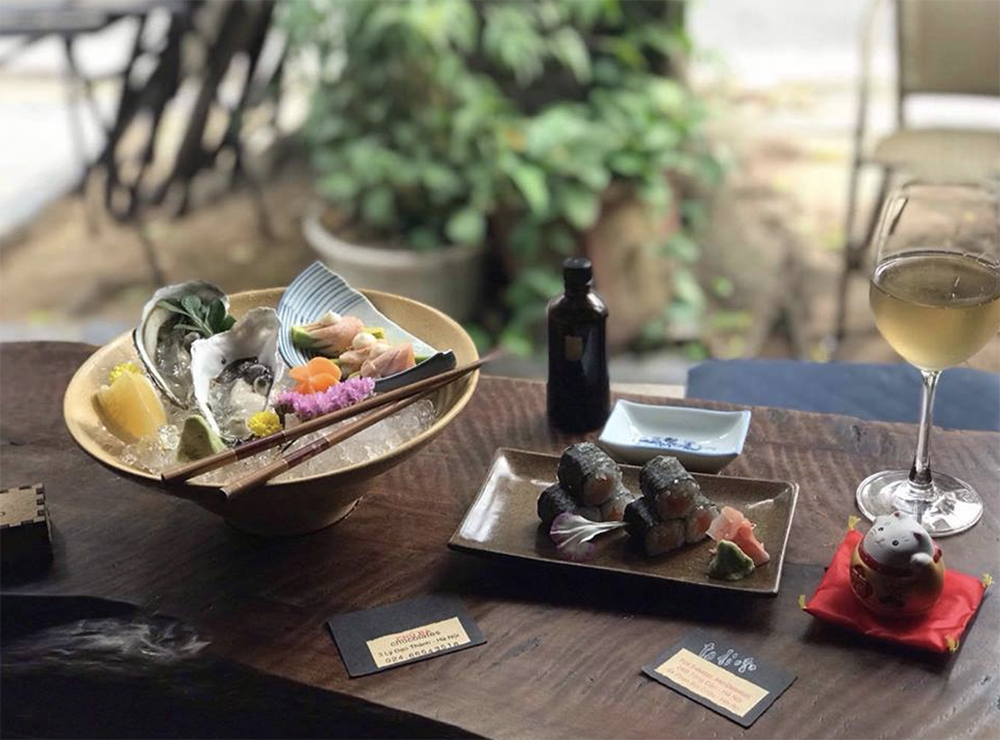 Owned and operated by journalist and raconteur Nguyen Qui Duc, this trendy gathering point is something of an institution for quality libations among a community of cocktail enthusiasts. Standing adjacent to the Opera House and legendary Metropole Hotel, the bar is where art and enjoyment collide, so expect an impressive selection of wine and cocktails and surprisingly good Japanese food as well.
The bar does well to curate a fairly concise menu of drinks, focusing on cocktails that showcase seasonal fruits combined with premium and craft spirits—their drinks menu gets updated regularly.
Address: 24 Tông Đản, Tràng Tiền, Hoàn Kiếm, Hà Nội, Vietnam
Opening Hours: 9AM – 12AM (Daily)
Contact: +84 24 6680 9124
---
8. Tannin Wine Bar – Hanoi's one & only proper wine bar
---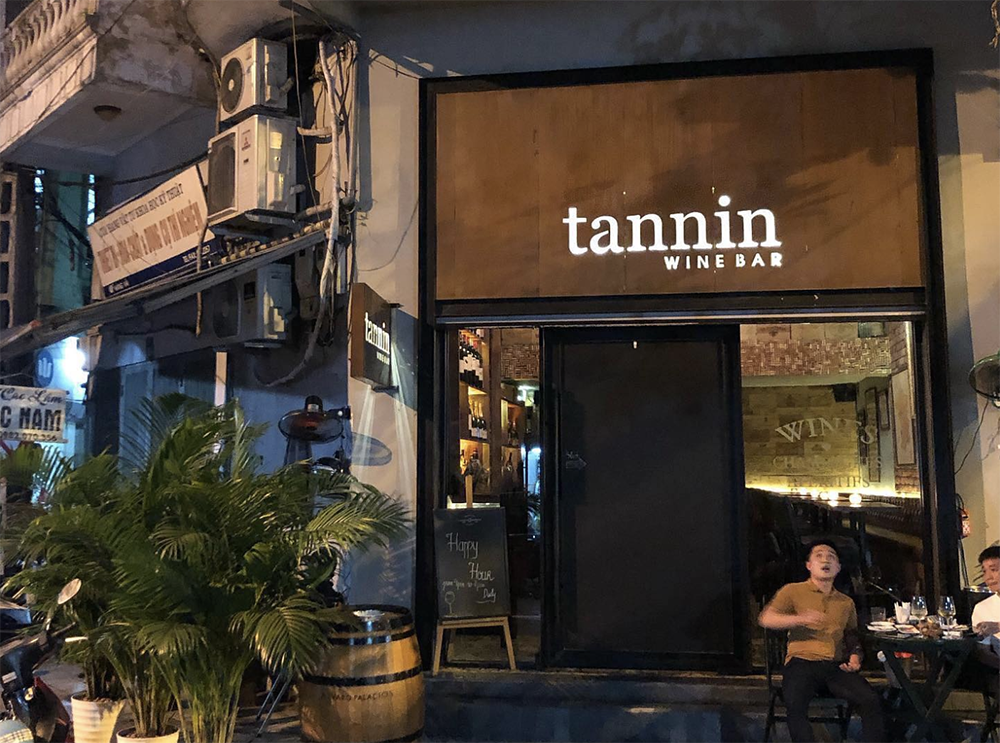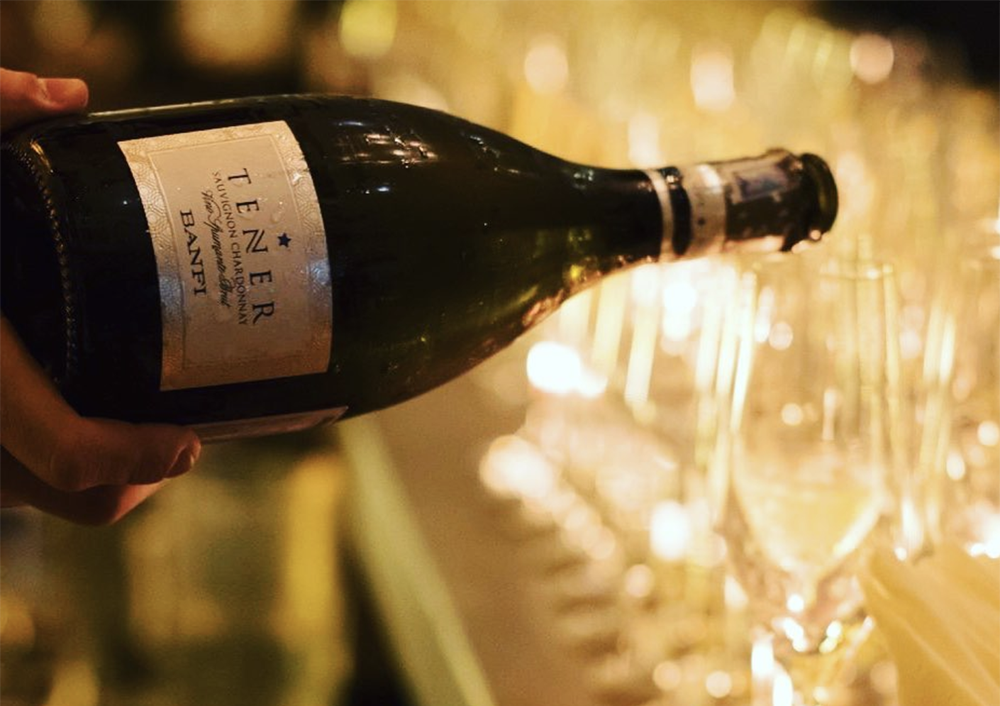 Standing as one of Hanoi's only proper wine bar, Tannin Wine Bar takes pride in sourcing a good variety of vino and selling them at reasonable prices to allow anyone and everyone to come and enjoy them.
The bar offers bottles of numerous styles of wine. Both old and new world wines originating from different countries around the world weighted from affordable to high-end prices. There's also food to accompany the wines such as cheese, cured meats and other small plates.
Address: 46 Hàng Vải, Hàng Bồ, Hoàn Kiếm, Hà Nội, Vietnam
Opening Hours: 2PM – 12AM (Daily)
Contact: +84 90 478 94 82
---
9. The 371 Bar – Heaven for scotch lovers
---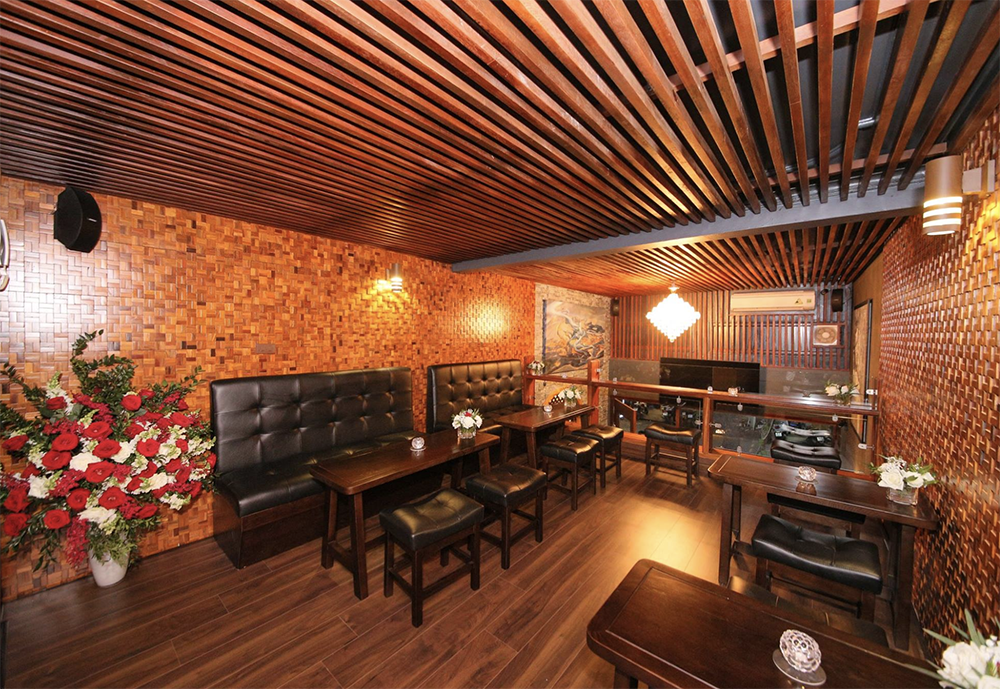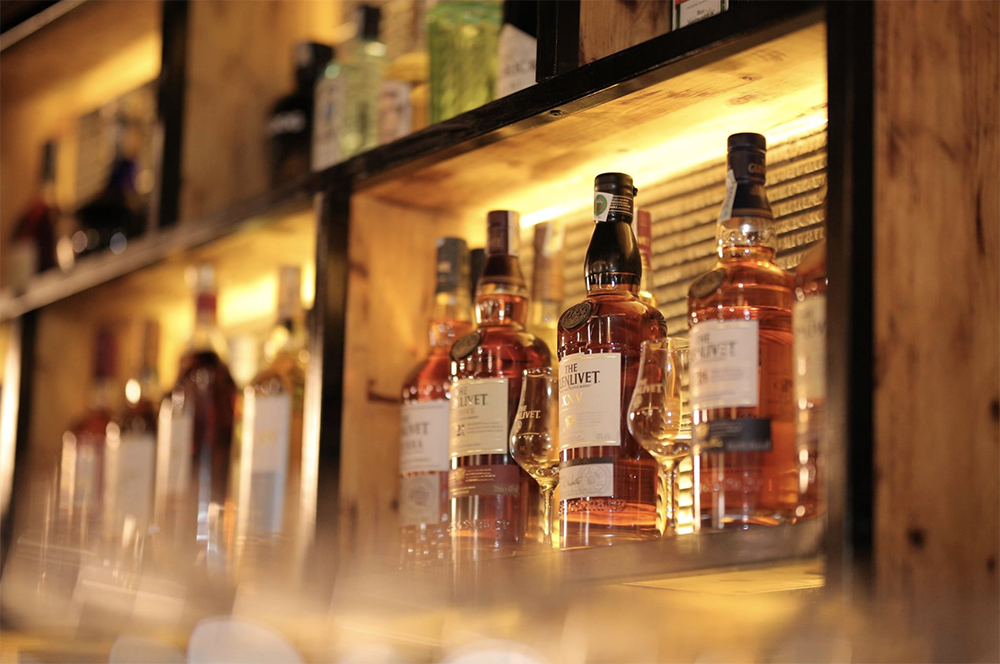 The alarmingly small space may indicate a backpacker-type bar but step inside The 371 Bar and you'll be pleasantly surprised. With 110 single-malt Scotch whiskies to choose from, and more coming, The 371 undoubtedly has the largest selection of Scotch in Hanoi—told you you'd be surprised. Consistently ranked as one of the best bars in Hanoi, it's not difficult for us to see why.
From the moment you enter, you'll be treated to warm hospitality by Owner Lee Kirby, who will not only offer you great banter to make you feel at home but will give you a thorough explanation on different Scotch varietals to help you decide on one that suits you best. Aside from their vast array of single malt scotches, the bar also has a pretty impressive array of cocktails—quality libations that stick to the true fundamentals of mixology.
Address: 42B Bát Đàn, Hàng Bồ, Hoàn Kiếm, Hà Nội, Vietnam
Opening Hours: 7.30PM – 12AM (Daily)
Contact: +84 334 473 251
9 Bars in Hanoi That'll Impress: #3 Houses Over 100 Bottles Of Gin